Interview with Nitin (No19)
Dreamer, 3 years ago
0
4 min

read
1951
itin is known for his usual roles as a DJ, producer and owner of  'No. 19 Music' with Jonny White. His label was created based on ideas expressed in article #19 of the 'Declaration of Human Rights': "Freedom of Expression".
The label is renowned for its avant-garde take on house and techno, signing music from both established artists and nurturing new talent with everyone from Kerri Chandler and Jerome Sydenham to Eric Volta and Jakkin Rabbit.
A career that has already lasted 20 years tells us that Nitin is an example of the guy that can do it all, and do it well and the best part is that, after so many years, he still manages to create a safe place with his music, where people can lose themselves into the vibe and forget about their fears.
---
---
Interview
How did growing up in Toronto affect the way your music sounds today? What bands/groups influenced you? 
I actually grew up 2 hours outside of Toronto in a city called London. The Canadian one, located in between Detroit and Toronto.  I was influenced by hip hop, electro, new wave, early house and all forms from of music from the 80's and early 90's, Public Enemy, Egyptian Lover, Prince, MK to name a few.
Tell us a little bit about how you started making music.
It was around 10 years ago when I first moved to Toronto.  I started off with Ableton and progressed into various other analogsynths and drum machines…I've been learning and collecting gear ever since.
---
What is the essence of Nitin? How would you sum yourself up succinctly in a few choice words?
I'm a pretty easy-going guy who loves good food, good music and enjoys travelling to new far off places
Times are changing. The supply of good producers and good DJs is by every year over exceeding the demand for good music (or not?). What do you think the DJ scene will look like within 5-10 years?
I believe the EDM bubble will burst, as it's now moved to pop music. The underground is still thriving and showing no signs of slowing down. Quality will be the best indicator of good music, in my opinion. You can only be fooled by social media and hype for so long.
---
Tell me some names of fresh producers that have impressed you lately and you like nowadays.
Moreon & Baffa, Johnathan Lee, who are both releasing on our new Social Experiment record label.  Also Bas Ibellini and Michelangelo are making some great music right now.
What are your plans for this year? Is there anything you are particularly looking forward to accomplishing?
Looking forward to the summer season, a couple gigs in particular come to mind. The first is the Summer Solstice Festival, which takes place in Iceland in June.  No.19 is hosting a stage on the first day of the festival and we're all excited to experience 24 hours of daylight.  Plus Radiohead is headlining and they are one of my favourites.  Moreover, as always I look forward to Toronto's Electric Island, which takes place every Monday after the holiday weekends, from May till September.  Also, currently wrapping a few projects in the studio that I'm excited to share in the coming months.
You can go back to any period in clubland history, and play at any club. Who would you have playing alongside you and what tune would you drop that would define the evening?
Interesting question. I would have liked to be around the early days of Detroit Techno in the late 80's and early 90'. I can say that music has had the biggest impact on me. If not then New York in the 70's, seemed like a great time to be alive!
---
Name a record you'd use in emergency when the dance floor was empty…
Anything by Moodymann.
If you could have anyone locked in a room so that you could torment them for a day, whom would you choose and how would you torment them?
I would never want to torment anyone.  No one likes that guy.  Although if I had to choose, it would have to be Larry David, creator of Seinfeld and Curb Your Enthusiasm.  I often said I've love to spend a day with that guy. He's the best.
Related posts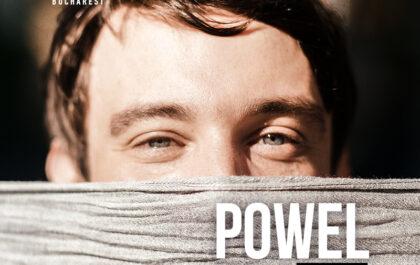 Interview and Podcast with Powel (All Day I Dream
Berlin based DJ and producer POWEL is the author of stellar remixes and productions of incredible musicality. His signature rhythms,…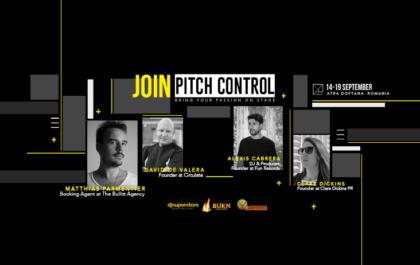 PITCH CONTROL II
The program that aims at helping the new wave of Romanian  electronic music artists. The second edition of Pitch Control…
Instagram
Instagram has returned invalid data.