Interview with Hernan Cattaneo
Dreamer, 3 years ago
0
4 min

read
2515
B
eing a resident DJ to one of the biggest clubs in Buenos Aires – the legendary Clubland – he made his mark as a warmup DJ for some of the biggest names of the industry. Shortly after, he developed strong friendships with the likes of Paul Oakenfold, John Digweed and Sasha. His talent has been spotted instalntly, which took him on the path to superstardom.
Not long after he debuted internationally, Hernán became the first ever South American resident for global brand Cream; won residencies at Cream in Ibiza and Liverpool and Pacha in Buenos Aires and Ibiza; and went on to grace the DJ Mag Top 100 poll ten years in a row.
Very soon, some of the biggest house labels at the time (Bedrock, Perfecto, Renaissance and Balance) scouted Hernán for his production magic. His career skyrocketed, as was his community of fans who were purey hypnotized by his egendary allnight sets. He had his mind set on conquering the world.
From Warung Brazil, Yellow in Tokyo and LA's Avalon to Stereo Montreal, Burning Man and London's Ministry of Sound, there is scarcely a club, festival or dancefloor on the planet that hasn't been transported on a masterful music journey lasting long after the ebb of the final beat.
But beyond his own achievements and accolades, there are much deeper motivations moving the man who has become one of Argentina's most treasured musical exports. As one of the rarified few artists to reach the very top, he works tirelessly to give his all back to the scene that supported him on his way up.
Rightly renowned for his consistent championing of up and coming artists and labels, he has become as applauded for spotlighting the talent of the next generation as for his own skills. Through his DJ sets, his own Sudbeat label and his worldfamous weekly Resident radio show, he is constantly connecting a global community, and providing an essential platform which enables new stars to shine.
And while his own star continues to soar, perhaps Hernan's greatest passion lies in empowering others to enjoy the best house music in the world, and shaping the future of that music for generations to come.
---
---
Hello, Hernan and thank you for taking the time to answer a few questions for your Romanian fans!

Always a pleasure 
Interview
You've played several times in Romania already. What do you think about our clubbing scene, compared to Argentina, for instance? 
There are lots of common denominators between our scenes. Both Argentineans and Romananians love club music and they really know how to have a good time, they appreciate their djs and also both had built a scene around local djs which is very important.
What about the Romanian electronic music scene, production-wise? What is the latest Romanian produced tracks that entered your playlist? 
I've always supported Romanian djs and producers from long established like Livio & Roby or Raresh, to Mihai Popoviciu and the guys from We Love Progressive, Alex and Mircea Babescu.
---
Can you tell us a little bit about how did your love affair worth electronic music start? 
When I was a kid I usually got up surrounded by music. My mother and sisters used to play a lot of music that defined my taste, from progressive rock like Pink Floyd, to Giorgio Moroder or Michael Jackson.
What do you think is the recipe for being on more than 10 years in a row in DJ Magazine Top 100 poll? 
Music personality, hard work and lots of flights
---
The last couple of years you've managed to spend a lot of time in the studio with Soundexile. How did this collaboration started and what are you preparing for next? 
We are vey good friends, so we enjoy a lot spending time together in the studio. We just remixed 'Chicola' for Lost & Found and have more to come soon.
How does Hernán Cattaneo usually prepare for a gig? 
I spend about 4 hrs a day checking music for my gigs, my podcast and Sudbeat and that is the key really. To play right the progressive way of doing long and harmonic mixes, you need to know your music really really well.
What would be the most elementary advice the new generation of DJs should follow?
You must have a strong and distinctive music personality, so when people hear you, they know its your sound. Don't copy other djs and never ever follow trends. You are here to lead, not to follow!
---
What is your bet regarding the top 3 tracks for this summer? 
Sasha-Trigonometry, Sebastian Leger-Oracle, Gabriel Ananda-The Little Creek Behind The House
3 Artist in no order: Pink Floyd, Michael Jackson and Depeche Mode and already thinking about ten more
We think your are the perfect guy to answer our next question. Messi or Maradona? 
Messi AND Maradona
Related posts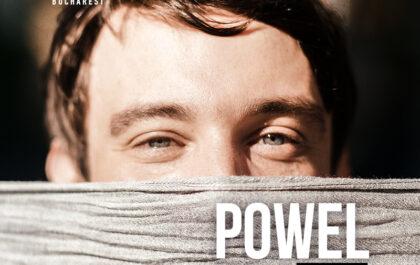 Interview and Podcast with Powel (All Day I Dream
Berlin based DJ and producer POWEL is the author of stellar remixes and productions of incredible musicality. His signature rhythms,…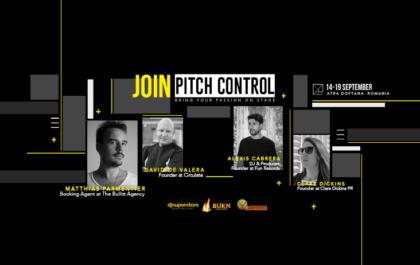 PITCH CONTROL II
The program that aims at helping the new wave of Romanian  electronic music artists. The second edition of Pitch Control…
Instagram
Instagram has returned invalid data.