PITCH CONTROL
Dreamer, 3 years ago
2 min

read
1810
A new mentorship program targeting electronic music DJs and producers
DjSuperStore announces the Pitch Control program, which is set for May 11-16th, 2019. The five-day event is the first Romanian initiative dedicated to young DJs and producers that want to make it into the electronic music industry, but are currently stuck due to the absence of professional guidance, a manager or an agent.
The program is set to offer a series of mentorship activities, with the help of 4 international guests: a well-known DJ & Producer, a Booking Manager, a Record Label Owner and an Artist Manger. The guests will focus on developing the participants' mixing skills, advise the participants regarding their music production and offer tips & tricks regarding their image and promotion.
The venue is located in the mountain area, right in the middle of nature, and it will be transformed into an ideal environment for the event. 5 rooms will be equipped with the latest DJ gear, and the participants will even have access to a purpose-built music production studio.
Pitch Control founder and DjSuperStore owner Robert Graur stated the following:
"Throughout the years, we have had 5 DJ bootcamps that were focused on interactive talks with artists only, but, with each edition, we learned more and more about the needs and the perspective of the young generation. It is our duty to help them find the right direction, and the previous events have helped us get to this point and find a format that is ideal for them. Pitch Control is about shaping new artists and giving them the opportunity to make themselves heard".
Pitch Control is dedicated to mid-advanced DJs and producers that can start applying for the program from February 15th, through a dedicated online form on www.pitch-control.net. The registration is available only for the persons who are above 18 years old. More details about the guests and the schedule are soon to be revealed on the official website.
You can also keep up with the updates about the program by accessing the Pitch Control Social Media platforms: Facebook www.facebook.com/pitchctrl or Instagram www.instagram.com/pitchctrl.
Related posts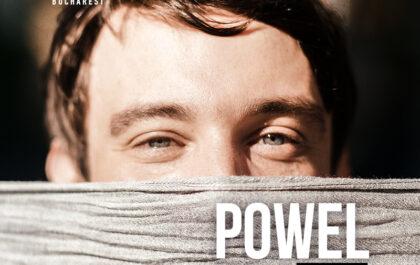 Interview and Podcast with Powel (All Day I Dream
Berlin based DJ and producer POWEL is the author of stellar remixes and productions of incredible musicality. His signature rhythms,…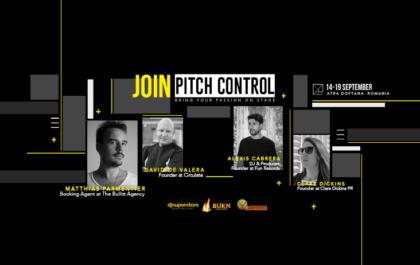 PITCH CONTROL II
The program that aims at helping the new wave of Romanian  electronic music artists. The second edition of Pitch Control…
Instagram
Instagram has returned invalid data.